Montana Department of Labor & Industry Adds First-Ever Tribal Liaison to Leadership Team
Blackfeet Nation member Don Wetzel Jr., with 20+ years of experience working with native communities, to lead Department's tribal outreach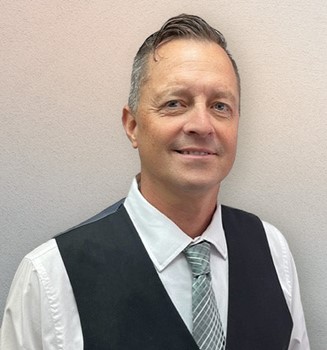 HELENA -The Montana Department of Labor & Industry today announced that Don Wetzel, Jr. has joined the Department as its Tribal Liaison, serving as a senior leader within the Department and reporting directly to Commissioner Sarah Swanson. With over two decades of experience directing shared efforts between national, state and tribal entities, Wetzel will lead the Department's outreach to and engagement with Montana's tribal communities. Wetzel will be the first senior-level leader tasked with overseeing Department-wide tribal outreach and engagement.
"Bringing Donnie aboard the DLI team is a recognition of his talents and relationships across Montana's tribal communities," said Montana Department of Labor & Industry Commissioner Sarah Swanson. "It's also a recognition that the Department has more to do when it comes to engaging our tribal nations and ensuring tribal voices are heard and served effectively. Donnie will be at the center of our efforts to expand education and workforce development opportunities in tribal communities and bring a needed voice to inform our efforts and build stronger bridges with tribal nations."
Wetzel is Swanson's first outside hire for her Commissioner's Office team since her appointment as Commissioner of Labor & Industry by Governor Greg Gianforte just over 70 days ago. Among Wetzel's priorities at the Department will be expanding opportunity for tribal youth aged 14-24. The Department operates a number of programs focused on this cohort, such as Jobs for Montana's Graduates, and Wetzel will be tasked with expanding programmatic offerings for the demographic.
A member of the Blackfeet Nation, Wetzel graduated from Harlem High School and received both an undergraduate and a Master's Degree from Montana State University – Billings, where he played basketball. Wetzel has spent the last decade in various Tribal Relations positions within the Montana Office of Public Instruction, serving most recently as the Tribal Liaison and Director of Tribal Student Achievement, Relations and Resiliency. Wetzel has dedicated years to the cause of suicide prevention, particularly among tribal youth. He also brings to DLI a background in tribal internet connectivity issues, through his work at the Montana-Wyoming Tribal Leaders Council.
"I am honored and excited to take on the role of Tribal Liaison for the Department of Labor & Industry," said Don Wetzel Jr. "This position presents an opportunity to improve relationships between the Department and our tribal nations, to learn from each other and create a powerful future together for our great state." 
###
Connect with Don:
(406) 438-6711
Don.wetzel@mt.gov