DLI Newsletter | May 2022
Message from the Commissioner:
Dear Reader,
This is the second installment of our new monthly DLI newsletter. I hope you find these informative and useful -- but we'd like to hear from you, as well!. Please send us an email here to let us know what would be beneficial to you to learn more about in these newsletters. The Department offers a wide range of resources for both Montana employers and employees, so please take a moment to share what might be of interest to you.
Sincerely,
Laurie Esau
Commissioner of Labor & Industry
---
Assistance for Business Clinics Resume in Person this June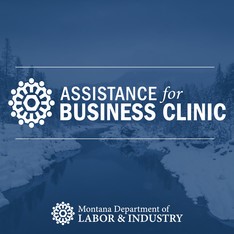 After a two year hiatus due to the pandemic, the Department's   Assistance  for Business Clinics are returning! These in-person   information  sessions provide business owners, accountants,   bookkeepers,   human resource professionals and attorneys with updated   information on various topics important to businesses of all sizes. 
 Topics include unemployment insurance tax requirements, workers'   compensation coverage, Independent Contractor regulations, tax   incentives, minimum wage and overtime rules, new hire reporting, and   USERRA laws and regulations.
 The first series of clinics will be held in June in the following towns:
Great Falls -- June 8th
Lewistown -- June 9th
Miles City -- June 14th
Sidney -- June 15th
Wolf Point -- June 16th.
More dates and locations will be added in the coming weeks. To register and learn more, click here.
---
DLI Publishes 2021 Occupational Wages Report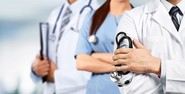 Each year, Montana's Department of Labor & Industry surveys employers on wages for hundreds of occupations across dozens of fields. This is one of the Department's most-used resources, as it provides employers with information on competitive wage rates for the positions they're looking to fill.
The 2021 Occupational Employment and Wage Statistics publication has been released, and an easy-to-use dashboard with its data is available here.
To read the entire publication click here.
---
Free On Site Safety Consultations from Employment Relations Division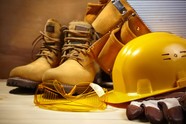 DLI provides valuable resources to help employers improve safety and health in Montana workplaces. Our Consultation Program provides free on-site consultation services to assist in compliance to OSHA regulations in public and private sectors. Our professional staff can help employers identify safety and health hazards and provide recommendations to eliminate or reduce hazards and improve overall safety and health programs. To schedule your free consultation, or to learn more, click here.
Our Employment Relations Division is moving! ERD is moving from their Prospect Avenue location to 301 South Park Street. Starting on June 6th the public will be able to access ERD services at their new location. Email addresses and phone numbers for ERD contacts will remain the same.
---
Workforce Services Division Offers Grow with Google Program
Montana Department of Labor & Industry partnered with Google, the Coursera online learning platform, and the National Association of State Workforce Agencies to bring the Grow with Google Program to our workforce.
While the workforce shortage results in intense competition among employers for skilled workers, Montana residents can learn new in-demand, entry-level skills for technical, project management, and digital marketing jobs at no cost. Clients can train at no cost for career certification in Google data analytics, IT support, project management, digital marketing and E-commerce, UX design, and much more. We can send up to 500 Montana residents through the program at no cost for the next two years. 
For more information, contact Chery Sabol at csabol@mt.gov
---
A Note from the Governor's Office of Community Service  
The Helena Symphony will once again host the annual Benefit Concert at Montana Ting on the evening of Saturday, June 25, 2022. This fundraising event would not be possible without distinguished guests and dedicated local volunteers. To sign up as a Benefit Concert volunteer or ask questions about volunteering, please email the Helena Symphony Director of Development & Communications, Cameron Betchey, at development@helenasymphony.org.
---
The Montana Department of Labor & Industry Is hiring!
DLI is seeking dedicated, qualified employees for several open positions. View our current job openings by visiting our website here.
View the video to learn more about why DLI is a wonderful place to work! 
1315 E. Lockey Avenue  |  Helena, MT 59601
Phone: (406) 444-2840  
Email: DLICommunications@mt.gov