Task Force Identifies Strategies to Ensure Pay Protections in the Construction Industry
The Task Force on Integrity in Wage Reporting and Employee Classification today announced recommendations on how to help reduce and eliminate unlawful misclassification and payroll fraud in the construction industry.  
"Misclassification and unreported payments rob workers of their lawful protections to wages, unemployment insurance and workers' compensation," said Lt. Governor Cooney, task force chairman. "This fraud burdens ratepayers by creating uninsured and underinsured claims and puts lawful businesses at a competitive disadvantage. This Task Force has worked together to protect Montana's workers, businesses and taxpayers."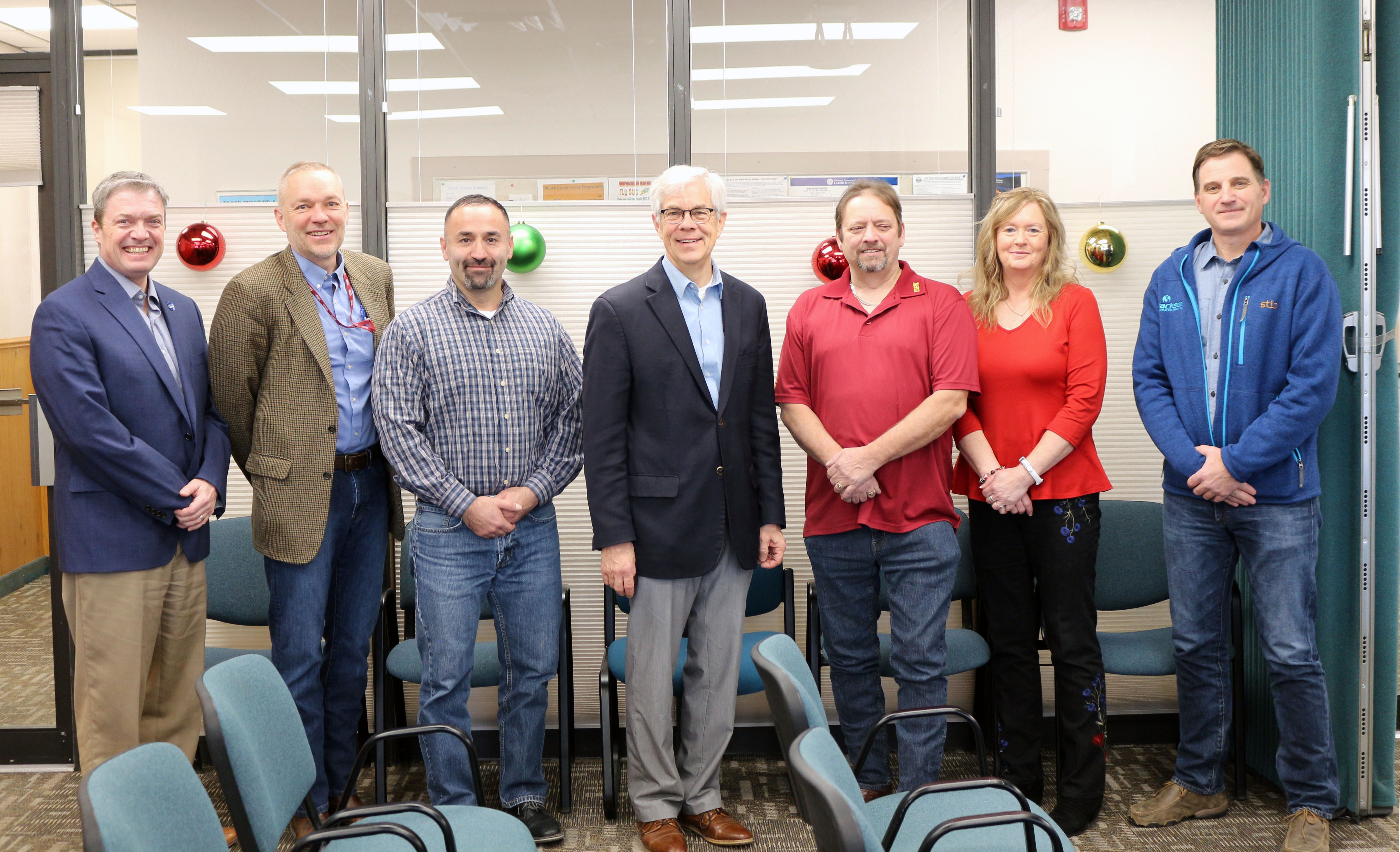 The task force recommended additional educational and outreach initiatives, as well as changes to current rules and laws. Among the recommendations:
A focus on education for construction Hiring Agents.
Establishing a web-based dashboard that allows for quick compliance verification searches.
Creating a tip line where workers of employers can report suspected abuse of Independent Contractor Exemption Certificates (ICEC).
Rule changes that allow inspectors to quickly determine compliance.
Changes to the ICEC renewal process that ensure the certificate holder provides additional documentation of their ongoing eligibility to hold a certificate. 
Increasing the penalties imposed for knowingly hiring an unregistered Independent Contractor (IC); one who has their license suspended, revoked or denied; hiring or allowing them to work outside the scope listed on their registration; or misclassifying an employee as an IC.
The Task Force on Wage Integrity and Misclassification in the Construction Industry was created in April by an executive order by Governor Steve Bullock to coordinate state and industry resources to assist in identifying inappropriate employment relationships and ensuring proper tax withholdings, insurance contributions, and wage payments in the construction industry.
Payroll fraud includes paying workers under-the-table or misclassifying employees as independent contractors. Businesses that inadvertently or purposefully underpay workers go without paying their fair share of taxes. This fraud deprives workers of earned wages and burdens ratepayers in the workers' compensation and unemployment systems by creating uninsured and underinsured claims.  
As one of Montana's larger employing industries, the construction sector is vital to our state's economic growth and stability. In 2018, there were 28,600 payroll workers working for 6,400 employing businesses, each earning an average annual salary of $52,000. An additional 11,500 individuals registered with DLI as independent contractors within the construction industry. Total 2018 payroll wages in this industry were approximately $1.5 billion, with Gross Domestic Product of approximately $2.9 billion. Employment growth in Montana's construction industry is currently about 3 percent, faster than the economy as a whole. A healthy construction sector is critical to continued economic growth, as the industry creates the infrastructure and housing needed by Montana's workers and businesses. 
To view the Task Force on Wage Integrity and Misclassification in the Construction Industry's final report and recommendations, visit http://erd.dli.mt.gov/Portals/54/Documents/Integrity%20in%20Wage%20Reporting%20Task%20Force/WageTheftReport-Final.pdf?ver=2019-12-23-104821-813.
Chaired by Lt. Governor Cooney, the Task Force is made up of representatives from organized labor, construction contractors, the Montana Department of Labor & Industry, and the Montana Department of Revenue.
Members of the Task Force on Integrity in Wage Reporting and Employee Classification:
Mike Cooney, Lieutenant Governor
Galen Hollenbaugh, Commissioner, Montana Department of Labor & Industry
Gene Walborn, Director, Montana Department of Revenue
Mario Martinez, Pacific Northwest Regional Council of Carpenters
Kim Rickard, Laborers' International Union of North America
Jack McBroom, International Brotherhood of Electrical Workers
Debora Poteet, Poteet Construction
Doug Jackson, Jackson Contractor Group
Bob Warren, Schellinger Construction
Contact Jessica Nelson: Public Information Officer, Department of Labor and Industry