Three Bozeman businesses selected for 2019 Employers' Choice Award
HELENA — The Montana State Employers' Council (MSEC) and the Bozeman Job Service Employers' Committee (JSEC) are pleased to announce the selection of three businesses from Bozeman for the MSEC Employers of Choice Award.
Anderson ZurMeuhlen – Bozeman, Buffalo Restoration and Foundant Technologies were selected for their dedication to providing healthy and positive workplaces and commitment to employees.
"These three businesses created workplaces that balance work and life commitments to attract and retain talented employees," Bozeman Job Service Employment Specialist Susan Hanken said. "With the low unemployment rate in Bozeman, businesses here are making the workplace a good place to stay and providing excellent perks, benefits and professional development opportunities."
Businesses from across the state were nominated for the awards in April. Award winners were selected for each of three categories based on size: businesses with 25 or fewer employees, 26 to 50 employees and businesses with more than 50 employees. All three awardees won their local Employer of Choice designation in March.
Winning businesses are selected based on the benefits they provide, their leadership and workplace culture, opportunities for employee training and development, and their community orientation. Utilization of State of Montana workforce programs can be used as a tie-breaker but was not needed to determine this year's winners.
This year's Employers of Choice awardees will receive plaques and gifts from the Montana State Employer's Council. The Department of Labor & Industry's Montana State Employers' Council is the statewide Council for 11 local Job Service Employers' Committees across Montana.
About the statewide winners:
Bozeman Anderson ZurMuehlen, or AZ, is passionate about providing their employees with the opportunity to balance both work and personal time by offering a variety of benefits and career growth opportunities.
The public accounting and business advisory firm 's 18 employees receive paid parental leave and reimbursement for their Certified Public Accountant licensing and exam costs. The company invests in professional growth through training opportunities, mentorships and coaching. And it's a fun place to work, AZ employees say, with half-day Fridays during the summer months.
This isn't the first time AZ has been awarded for dedication to their employees. The company was recognized with the Governor's Equal Pay for Equal Work award last year.
The company cultivates community service by providing internships, apprenticeships, sponsorships and through volunteering and donations. 
Buffalo Restoration provides water, fire and damage restoration, mold remediation and cleaning services to homes and businesses in the Bozeman area. Ben and Gail Yanker started the business in 1991 and currently employ 35 people, some of whom have been with the company for 20 years or more. 
The company values career development by offering individualized plans for professional development, with many employees choosing to pursue attaining the highest certification in their fields. Its employees receive a variety of benefits including health insurance, retirement, vacation and flexible work schedules so they can balance work and personal time.
The family-owned business offers discounts for employees, corporate memberships in the community and team building events and trips. And if that isn't enough, employees can bring their dogs to work.
Rapidly growing software company Foundant Technologies specializes in helping the philanthropic community with their technology needs . In 2014, the company employed 22 people. Today that number has jumped up to 99. The business provides employees with excellent benefits, flexible scheduling and a wide variety of personal and career development opportunities.
Foundant is another dog-loving company, with over 30 canine companions joining the crew each day. These playful pups even have their own employee page on the company's website .
In the community, Foundant supports a strong internship program for Montana State University students. Their aim is to give students the training and experience they need to excel within the company, or if they decide to move on to other opportunities. Many former interns now hold permanent positions with the company.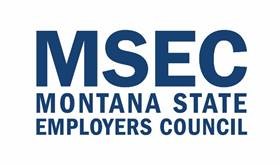 Contact Jessica Nelson: Public Information Officer, Department of Labor and Industry