Governor Bullock Announces New Commissioner of the Montana Department of Labor & Industry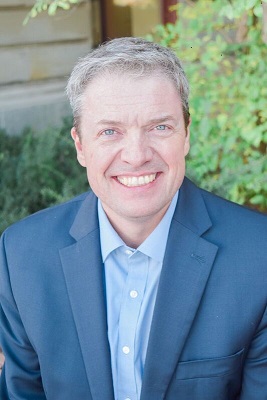 MONTANA -Montana Governor Steve Bullock today announced he has appointed Galen Hollenbaugh to serve as the Commissioner of the Montana Department of Labor & Industry.
"Montana's economy is growing, and we need a strong leader at the Department of Labor & Industry who will ensure the state can keep pace with the rate of business growth and demand for skilled workers," said Governor Bullock. "I'm confident Galen brings the right combination of expertise and energy to steer the Department into the future and help more Montanans get to work in good-paying jobs across the state."
 "Montana's excellent business climate is fostering new and innovative businesses and enabling diverse industries to thrive. Governor Bullock's leadership has been instrumental in strengthening the public-private partnerships essential to addressing Montana's future workforce needs," said Hollenbaugh. "I look forward to growing and modernizing the Department's apprenticeship and work-based learning programs and working hand in hand with the private sector to make sure we're training Montana's future workforce, today."
Galen Hollenbaugh is the Deputy Commissioner for the Montana Department of Labor & Industry.  He has been the Acting Commissioner of the Department since Sept 8, 2017. Hollenbaugh has been working for the State of Montana for over 20 years and has been with Labor & Industry since 2012. A Missoula native, Hollenbaugh, age 49, received a B.A. in Political Science and a Masters of Public Administration from the University of Montana.  In addition to his tenure with multiple state agencies, Hollenbaugh also served 4 terms in the Montana House of Representatives, representing the south central area of Helena.
Contact Jessica Nelson: Public Information Officer, Department of Labor and Industry